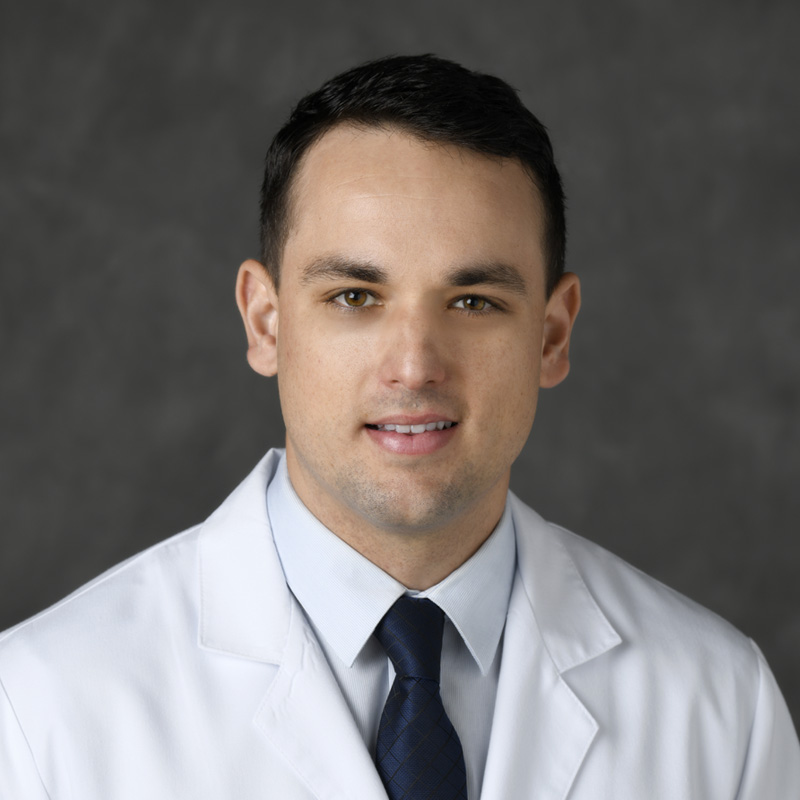 Andrew Alvarez, MD
Orthopedic Surgeon
Dr. Alvarez is a fellowship trained orthopedic spine surgeon who specializes in all spinal care including cervical, thoracic, lumbar, and lumbopelvic pathology, ranging from simple disc herniations to spinal deformity. He completed his undergraduate education at the University of Florida and went on to receive his medical degree from Northwestern University, Feinberg School of Medicine in Chicago, Illinois. Immediately thereafter, Dr. Alvarez completed his orthopedic surgical residency at the University of California, Irvine, and followed with a fellowship in spine surgery at the University of Miami/Jackson Memorial Hospital in Miami, Florida with Dr. Frank Eismont.
Dr. Alvarez has published numerous peer-reviewed articles and has presented his research around the country. During his time in medical school, he served as president of the American Medical Association at Northwestern, participating in local and national medical advocacy. He continues to stay active in the national spine community, attending multiple yearly conferences and labs to ensure he can bring the most current spinal treatments to his patients.
In addition to providing excellent surgical care, Dr. Alvarez's goal is to make each patient feel as though they are being treated as family. He firmly believes that it is important for patients to have a say in their treatment and help develop a plan that will improve their life. He will give an honest opinion for each case and discuss all treatment modalities including non-operative and operative care. The Rothman model allows for collaboration with non-operative spine physicians, in addition to a full range of orthopaedic specialists, to ensure all patients can receive comprehensive spinal care under one roof. Many spine issues may require both non-surgical and surgical orthopaedic care throughout the treatment course and being part of a comprehensive care team allows the process to be as seamless as possible for the patient.
Dr. Alvarez has a special connection to the area. He was born and raised in Florida and a large part of his family still resides in Orlando. Growing up, he would spend summers with his grandparents and cousins and grew to love the Central Florida community. After training all over the country, he is thrilled to return and serve the community of whom he grew so fond.