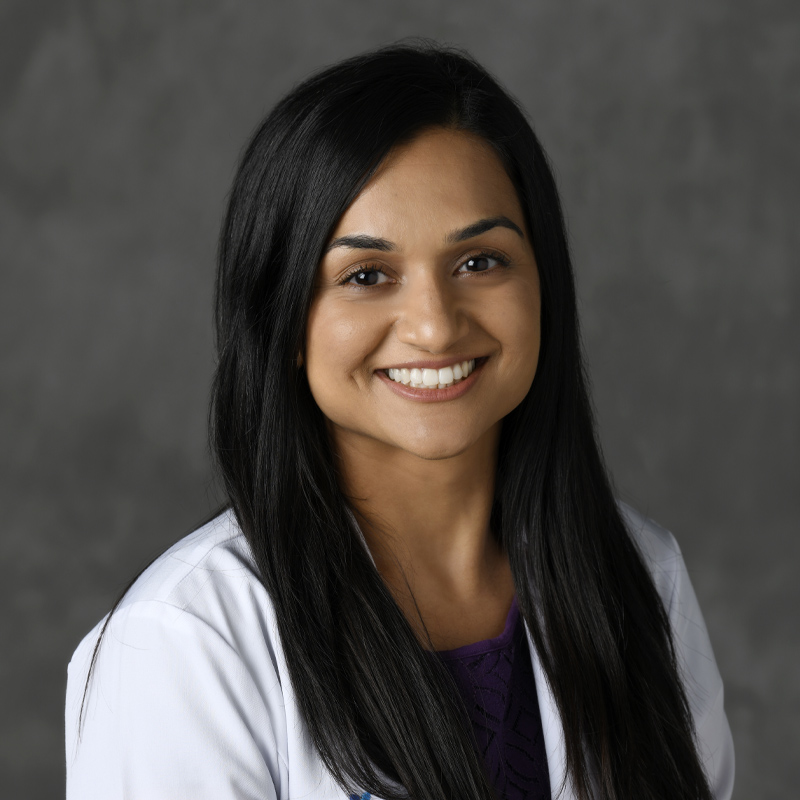 Anita Vijapura, MD
† Member of Rothman Orthopedics Institute
Physiatrist
Dr. Vijapura is a board-certified Physical Medicine and Rehabilitation physician. She served as chief resident at Temple University Hospital in Philadelphia, PA and went on to complete a fellowship in Interventional Pain Management at OSS Health in York, PA, under the guidance of Dr. Michael Furman.
Dr. Vijapura provides non-operative spine and musculoskeletal care for patients of all ages with particular focus on improving overall quality of life through minimally invasive techniques and without heavy reliance on medications. Common conditions she treats includes sciatica, radiculopathy, spinal stenosis, joint pain, arthritis, and various other neck and back pains. Her treatment methods include injection therapy, cervical and lumbar epidural steroid injections, radiofrequency ablation for the spine and joints, and neuromodulation.
She is a published physician and is a member of numerous professional societies including American Academy of Physical Medicine and Rehabilitation, Spine Intervention Society, and North American Neuromodulation Society.