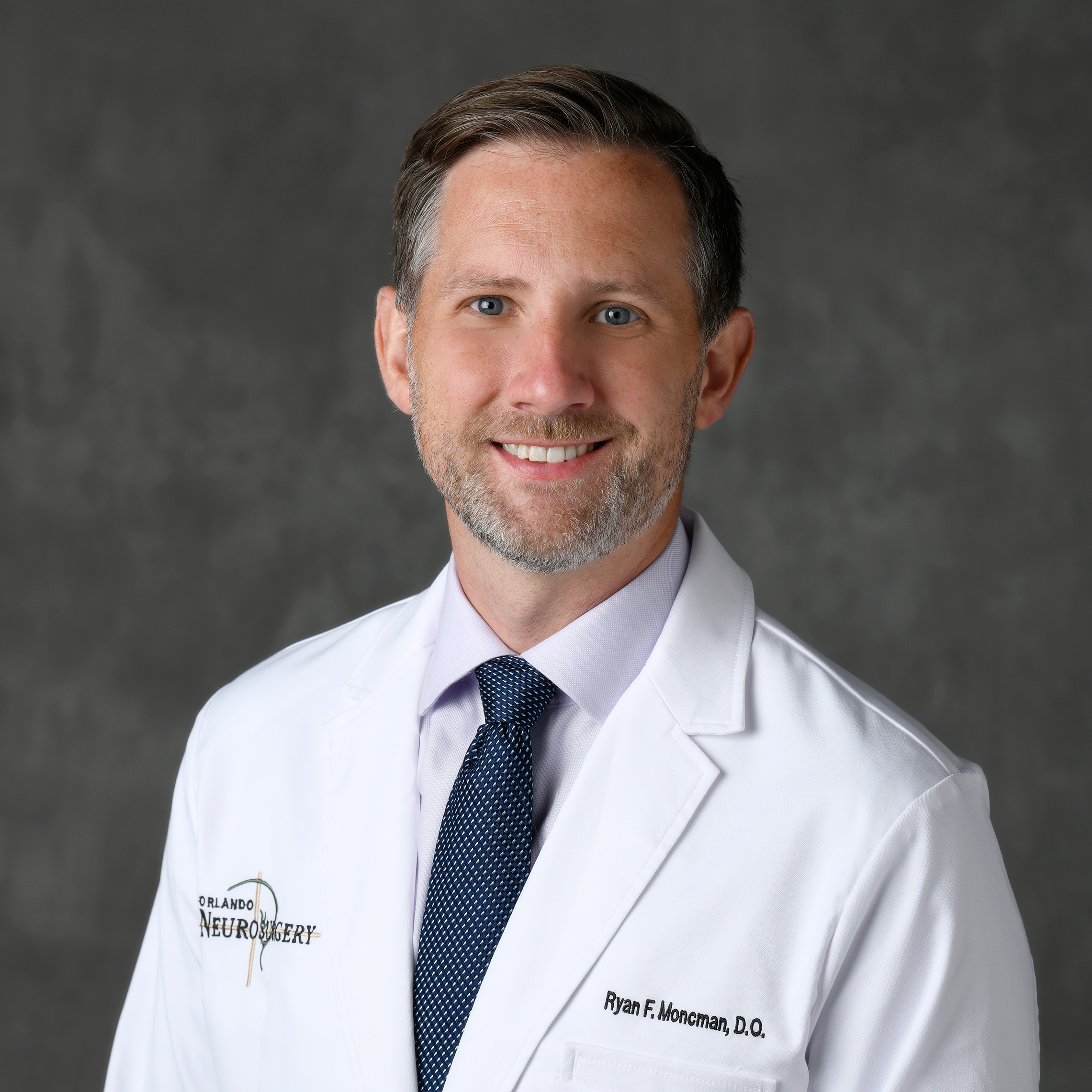 Ryan Moncman, DO
‡ Member of Orlando Neurosurgery
Neurosurgeon
Video Visit Available
Ryan F. Moncman, DO, is board-eligible in Neurosurgery by the American Board of Neurological Surgery. He underwent medical training at the NYIT College of Osteopathic Medicine and completed his residency at the Philadelphia College of Osteopathic Medicine in 2022. Dr. Moncman is also a recipient of the prestigious Complex Spine Surgery Fellowship at the University of Pennsylvania. He has dedicated himself to the advancement of neurologic surgery and continues to perform ground-breaking research with the Philadelphia College of Osteopathic Medicine.
Dr. Moncman's areas of special interest include spinal trauma, the neuropathology of strokes, and the neurosurgical management of movement disorders. He has contributed numerous articles on osteopathic medicine and has taught on the subject since 2015.
Dr. Moncman is a participating member of several professional societies, including the American Osteopathic Association, the Pennsylvania Osteopathic Medical Association, the American College of Osteopathic Surgeons, and the American Association of Neurologic Surgeons. He was inducted into the National Society of Collegiate Scholars and is a member of the Pi Kappa Phi fraternity.